Mar 27, 2022 05:02 AM Central
Emma Adderley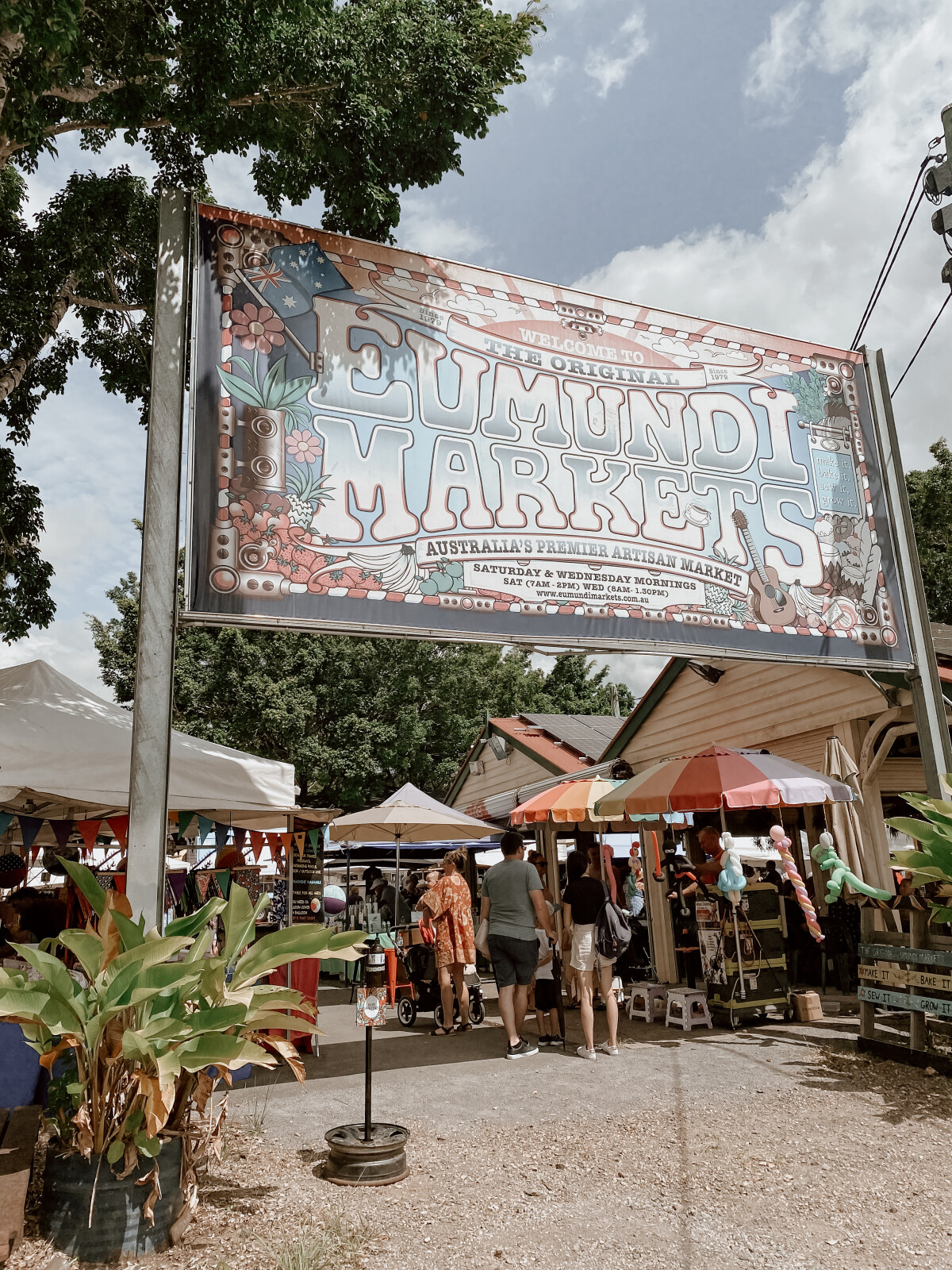 Planning to head to the markets!? Read this before you go!.

When we found out Australia has proclaimed Eumundi as the BEST market in the country, we knew we had to check it out for ourselves.
We love a market! Whether it's farmers, creators, antiques or a bit of everything there's nothing quite like cruising down, grabbing a coffee and taking a wander. We always meet the most interesting people, eat incredible food and find unique treats and treasures to bring home.
Eumundi markets defintiely didn't disappoint. A bit hippy, a bit alternative, a bit beautiful and a bit huge!
+ Wednesday 8am - 1pm, Saturday 6:30am - 2pm
+ Free
+ 80 Memorial Drive, Eumundi QLD, Australia
Here are our top 5 tips for visiting the markets.
Plan ahead. If you're travelling, stay at the Eumundi Showgrounds just up the road. You'll get power & water for $25pn (eftpos preferred) and can walk or ride there easily. We also broke up the day by bringing the kids back for a rest, before heading back down again for lunch. So easy.
If you're driving, there is a car park across the road - worth paying a few bucks for rather than trying to arse park on the street somewhere. There's also a bus that runs.
Go hungry and support the local market foodies, ensure littles have somewhere to rest their legs (we sore lots of buggies getting around) and take your time to browse - it's awesome!
For the kids, there's a great playground there as well as face painting, balloon animals, live music and kiddie stalls.
For the adults, when the market closes,, the pub across the road is in full swing with a live band and a good vibe if your day doesn't feel quite done!
We hope that helps. The Eumundi Markets are on the Sunshine Coast in the Hinterland. Towns you MUST also visit nearby are Maleny & Monteville - just stunning!
If you have any questions, drop them in the comments or DM me @adderley.adventures.